Trader Joe's
I worked at Trader Joe's for 15 years!
I am honored to have been a part of the cosmic chaos of life that happens in grocery stores.
Final Transation
My farewell poster to my friends.
A lovingly altered Trader Joe's receipt,
with items to reflect our daily lives.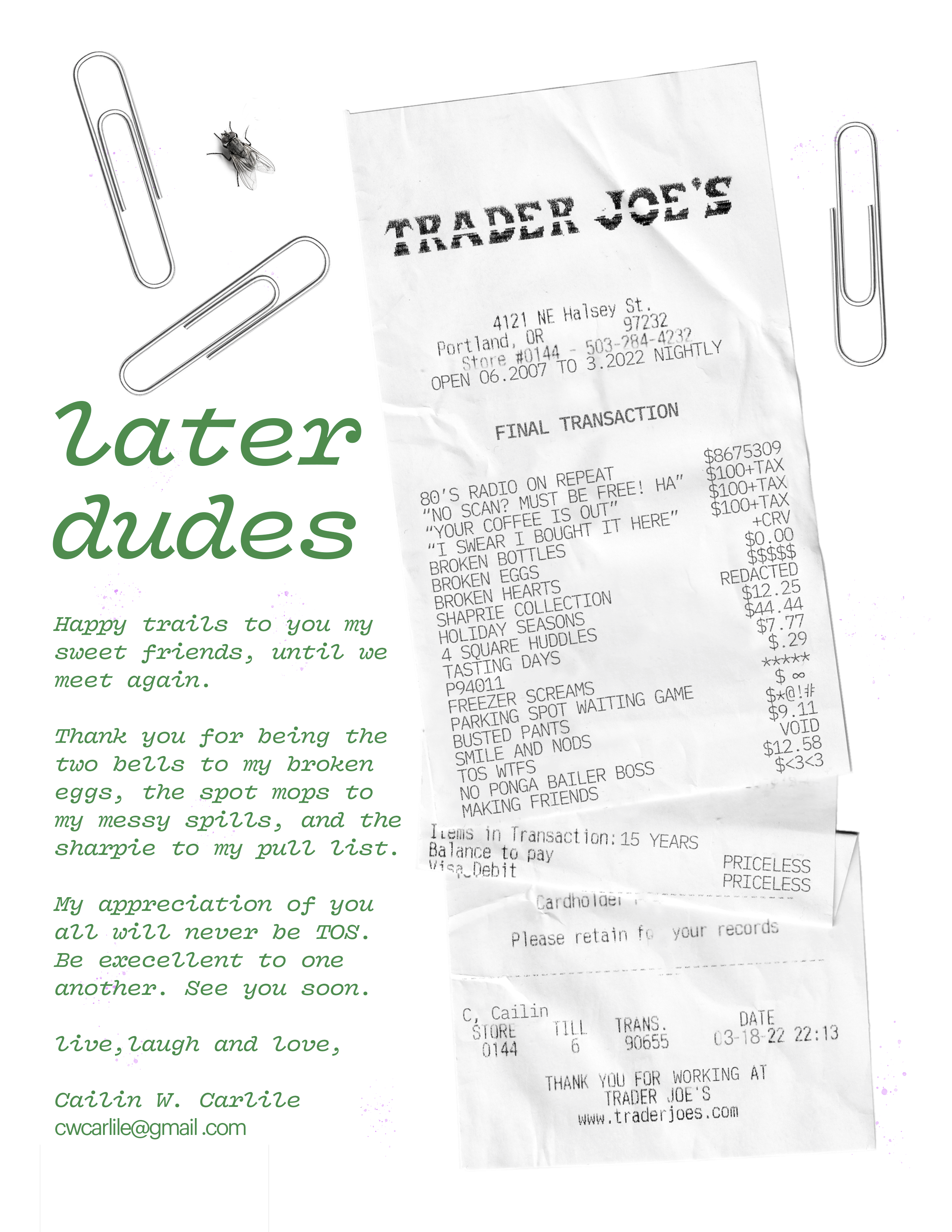 Whisper Joe's
Trader Joe's product ASMR.
Recorded and animated ASMR video of a Trader Joe's Fearless Flyer Product description.
Are you feeling calm and relaxed?
Another Day at Work
Animation about the unexpected nature of being a cashier.