Event poster.
Client: Me – Senior Thesis

Objective: Brand An event celebrating the design integrity, resilience, and the beauty of the Volvo 240.


Deliverables: Logo, color system, type system, promotional posters, love letters, website, social media

Collected stories from Volvo 240 owners:
Social media with animations that highlight the cause.
The event was held in a cold and bright afternoon on March 8th, 2020 in the Grant High School parking lot.
Doughnuts, fizzy water, and bumperstickers were free to all who attended.
Prize ribbons were handed out for various categories – Most Mileage, Least Mileage, Best Bumpersticker Collection, Most Travelled, etc...
Friends were made, and Volvo 240s were cherished as people filtered through the event.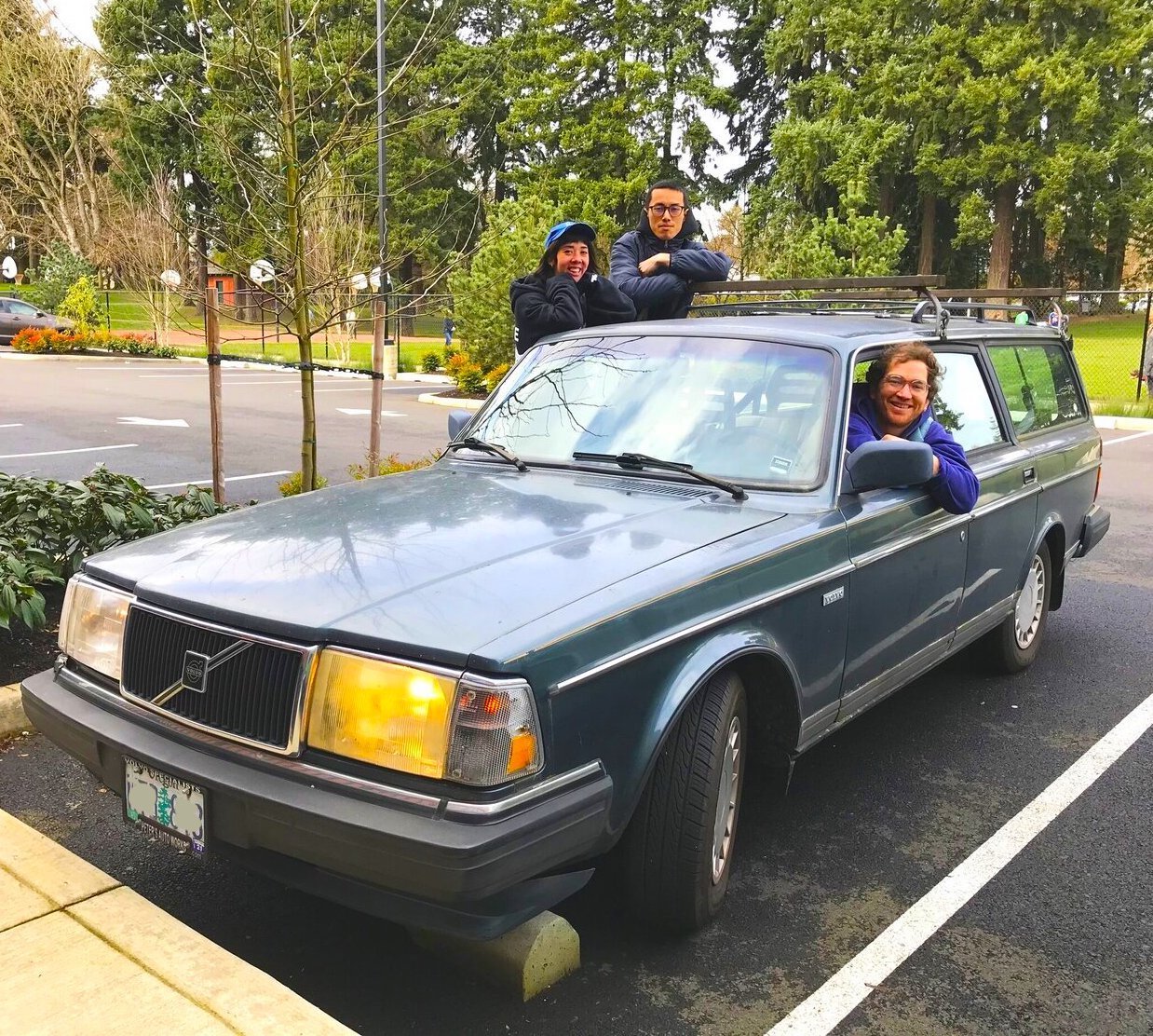 Coloring sheets and crayons were provided, too.
More stories were collected from the guests throughout the event.